WELCOME TO UAE INVESTORS GROUP

WE Help you to build your Vision by making strong investments

United Arab Emirates Investors Group consist of High-net worth individuals, Syndicates, Institutional investors, Investment banks & Government sponsored entities. We are one of the region's largest & most active financial leaders in the industry with a track record of industry-leading returns & performance.

As of January 2020, the group has invested over USD 38 Billion in assisting market leading companies & funding large international projects in fast growing sectors around the world.

Welcome To UAE INVESTORS GROUP

UAE Investors Group is a leading Global Investment Group with our head office located in the heart of the Business Bay area in Dubai. We are experts at handling the issuance of Standby Letter Of Credit (SBLC)/BG (Bank Guarantee). We offer financing in the form of loans, project funding, private debt funding, investment in several sectors to encourage and propel sustainable growth in different sectors and industries across the world. We have several experienced members under our wings with over twenty-five years of experience. We have permanent representation in a number of territories worldwide. UAE Investors Group provides a wide range of financial services and investment opportunities through our group of investors which comprises of several High-Net worth Individuals, Institutional Investors, Investment Banks in the region, large reputable companies and several syndicates in the gulf region. 
The Group's capital mostly fuels the development of businesses and communities. Many Corporations, Airline Operators, Investment Bankers, Energy Companies, Project Owners, Miners, Oil & Gas Traders, Commodity Traders, and others have successfully obtained SBLC/BG through our firm. Our private debt funding solutions and strategic advice helps entrepreneurs, companies and even governments stabilize grow and thrive during these challenging times. We fund large projects in several sectors and we make strong investments in emerging markets and entrepreneurs that will be the wellsprings of future opportunity. The group's substantial and diversified investor base includes corporations, financial institutions, sovereign wealth funds and family offices. UAE Investors Group applies strength as a leading global investment and advisory firm to deliver solutions, and propel growth.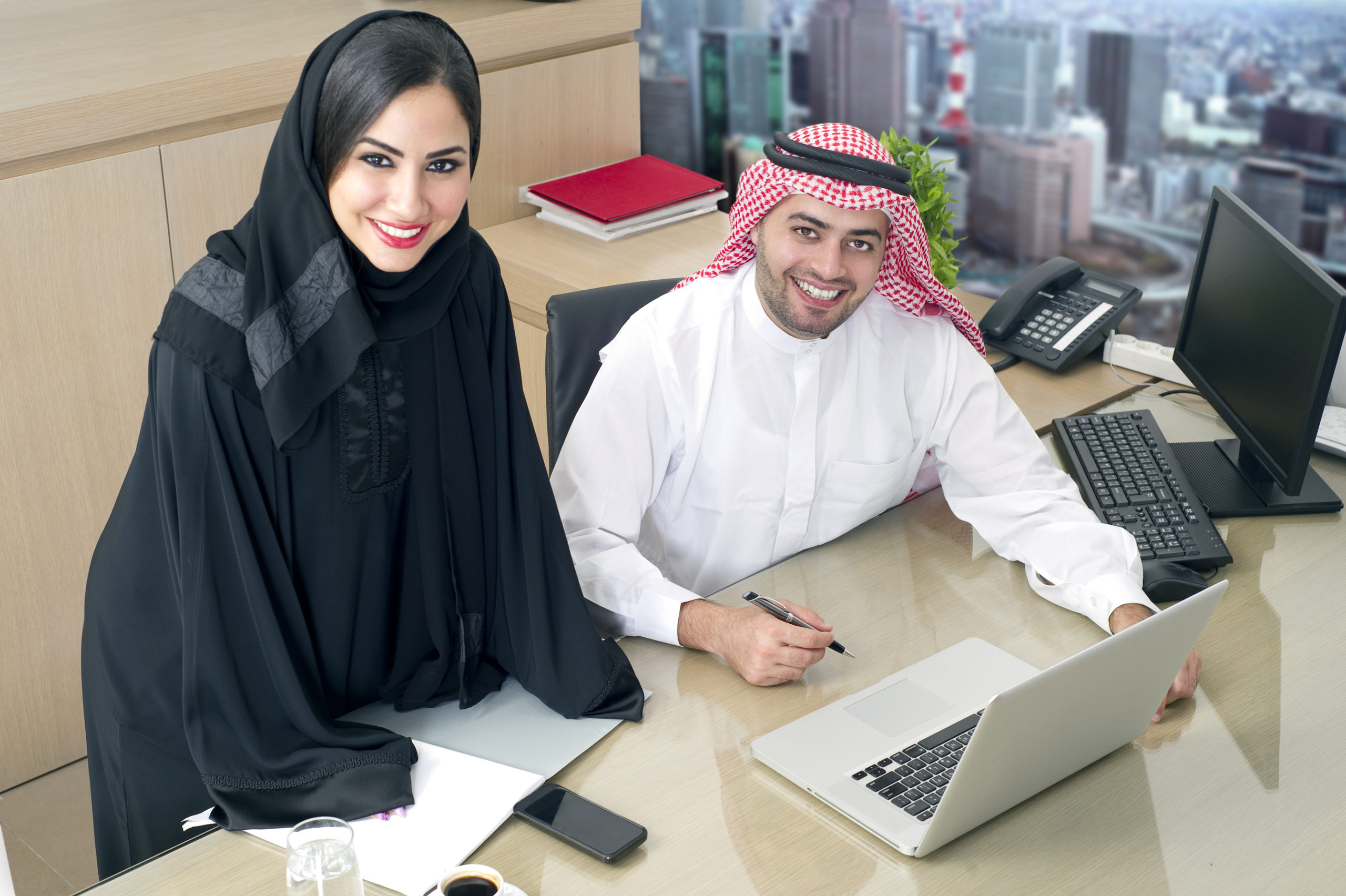 Some of our specialized fields are listed below, but we are known globally for the issuance of SBLC (Standby Letter Of Credit/BG (Bank Guarantee), and a great reputation through project finance, development, and assisting entrepreneurs with great visions in need of start up capital, and helping mid to big size companies through the provision of low interest loans. We specifically address the substantial funding gap by providing timely acquisition finance and growth capital to companies that are unable to access bank lending in the Middle East and across the world.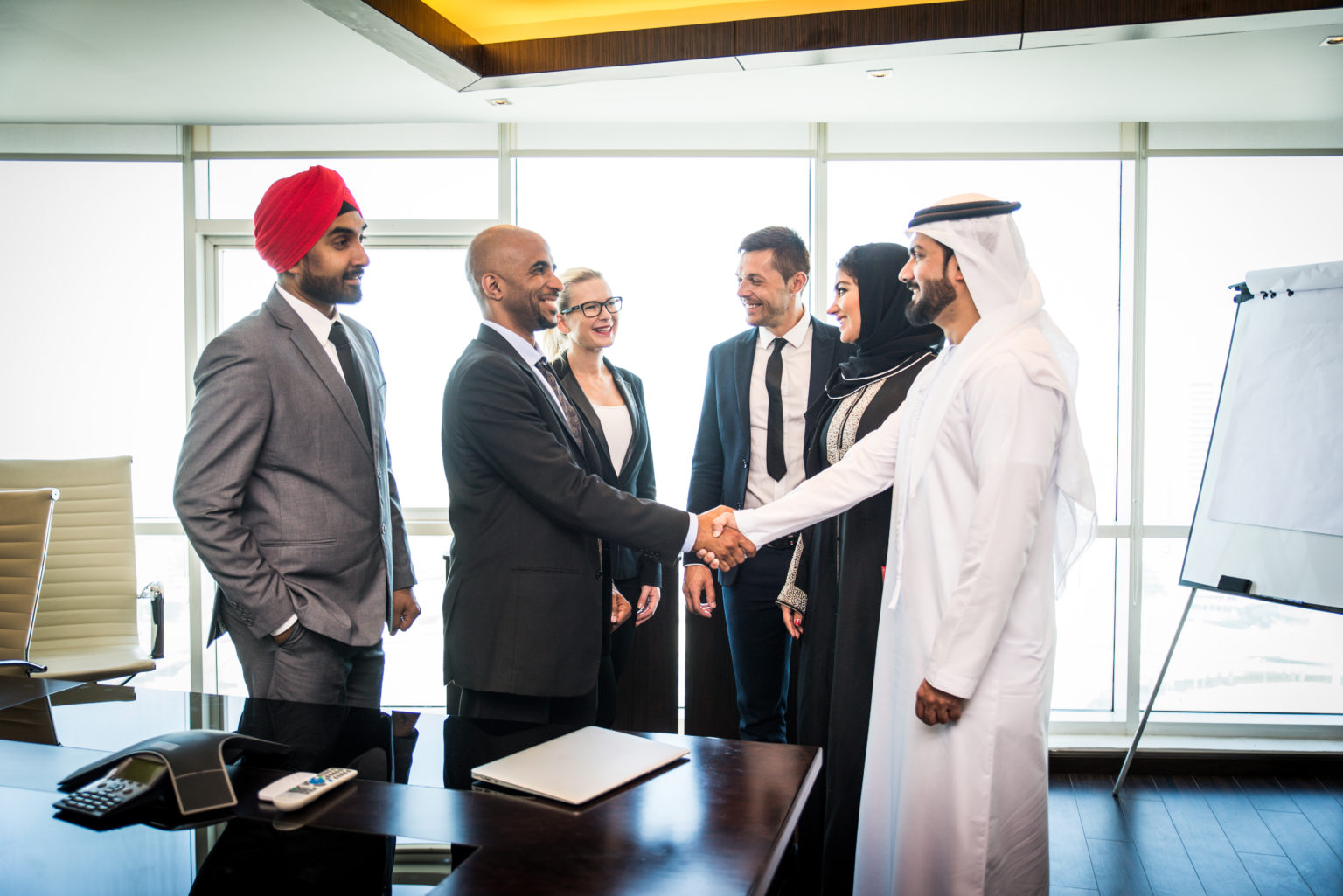 SBLC/BG
If you are looking for a reliable provider of SBLC (Standby Letter Of Credit) and BG (Bank Guarantee) from Top AAA rated Banks around the world then look no further. There is no doubt that these are extremely complicated financial instruments and most people around the globe are desperately looking for genuine and reliable providers. A standby letter of credit as a financial instrument shows a company's credit worthiness and ability to repay loans.

Although SBLC/BG is not intended for use as a replacement for immediate cash payment obligation, it helps fulfill business obligations in a situation where the business stops operations, cannot pay its vendors or becomes insolvent. UAE Investors Group is a well established financial firm with the support of wealthy corporations, Top Prime AAA rated financial Institutions, funds, and High Net Worth Individuals (HNWI) around the globe who act as our Providers.

WEALTH MANAGEMENT
With Billions of dollars in assets and wealth under our management. UAE Investors Group endeavors to provide the highest standard of wealth and personalized relationship management with our clients.

As part of United Arab Emirates Investors Group to seek consistent growth opportunities for the group and it's clients, We have invested Billions in various fast growing sectors across the globe and continuously seeking opportunities to expand our operations in the Financial Investments sector.

LOANS
When you are ready to build a better future, we'll help you get there faster. To start, just talk with one of our decision makers. They will streamline the process. UAE Investors Group provides a variety of non-bank lending products tailored to the needs of entrepreneurs or businesses in their early stages or businesses with longer operating histories.




FINANCING
We are one of the global leaders in the formulation, research, design, development, creation and finance provision for all types of projects. In order to successfully obtain finance for a project it is first absolutely essential to generate a complete set of comprehensive and credible project documentation.

PRIVATE DEBT FUNDING
We are a global leading private debt investment solutions firm, and we seek to provide financing solutions for quality businesses on behalf of our clients. Private debt-based financing solution is an important funding component that we provide to fast-growing, medium-sized companies worldwide or private equity buyout investors and management led sponsorless transactions in need of development financing or debt restructuring solutions.

STRATEGy & approach
We believe the business community can be an essential driver for sustainable development and human prosperity. We help investors achieve their objectives of attractive returns, complemented by risk mitigation, portfolio diversification and, of course, making a difference in the world.



International Project Finance
&
Development
In alliance with our associates and financiers, we provide finance and development services for a very wide range of international project types valued at several hundred millions of dollars annually. As part of UAE Investors Group commitment to sustainable investment, we have adopted the International Finance Corporation's (IFC) Environmental and Social Management System (ESMS), and also Integrity Management System (IMS) guidelines which are the main components in the IFC Sustainability Framework. ESMS and IMS are recognized globally as best practice benchmarks for environmental and social risk management. 
These frameworks allow us to promote sound environmental and social practices, which enables transparency and accountability, and contribute to positive development impacts. UAE Investors Group has in effect a robust governance framework that is based on Dubai International Financial Centre (DIFC) and Dubai Financial Services Authority (DFSA) requirements. We do a very intense risk-averse investment process and there are certain requirements that investees must meet, as well as various thorough and detailed due diligence process such as the following:
Investment Compliance: Anti-Money Laundering (AML), Know Your Client (KYC), and Counter Terrorist Financing (CFT) checks are conducted and documented prior to any investment and also monitored throughout the life of the investment.
Anti-corruption: UAE Investors Group follows the provisions of the World Bank Group anti corruption guidelines and policies.
Exclusion Lists: All applications and investments are subject to a screening process against a list of various requirements, such as IFC exclusion list and must comply with the relevant IFC. We evaluate performance standards on environmental and social sustainability and more.
E&S policies and processes framework: We do a thorough environmental and Social Due Diligence (ESDD) which is based on the Fund's and internal ESMS policies and IFC's Performance Standards.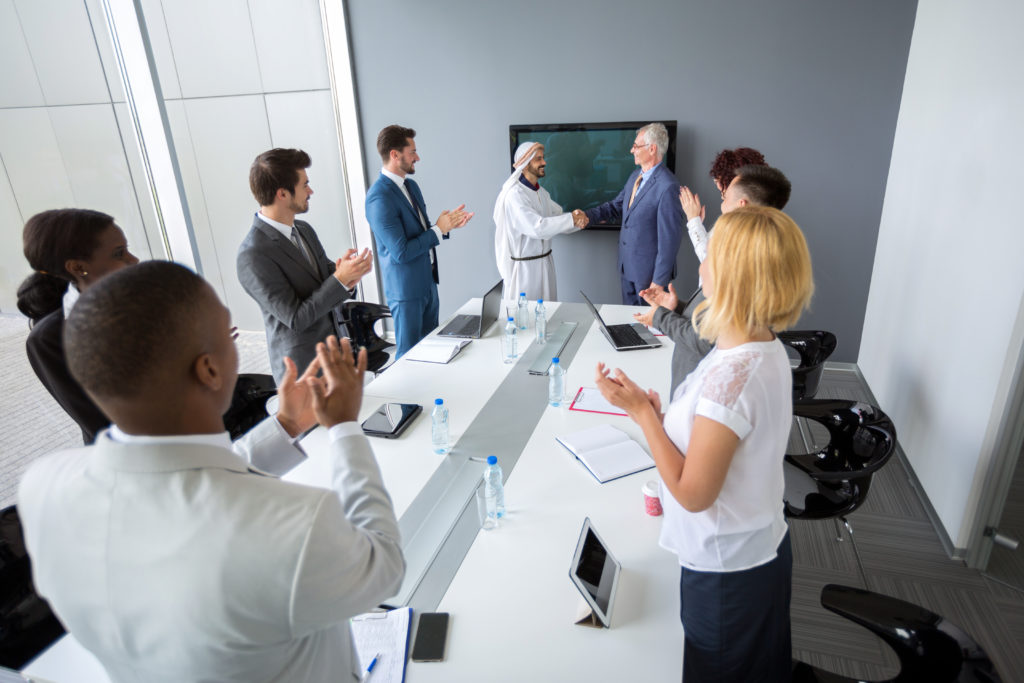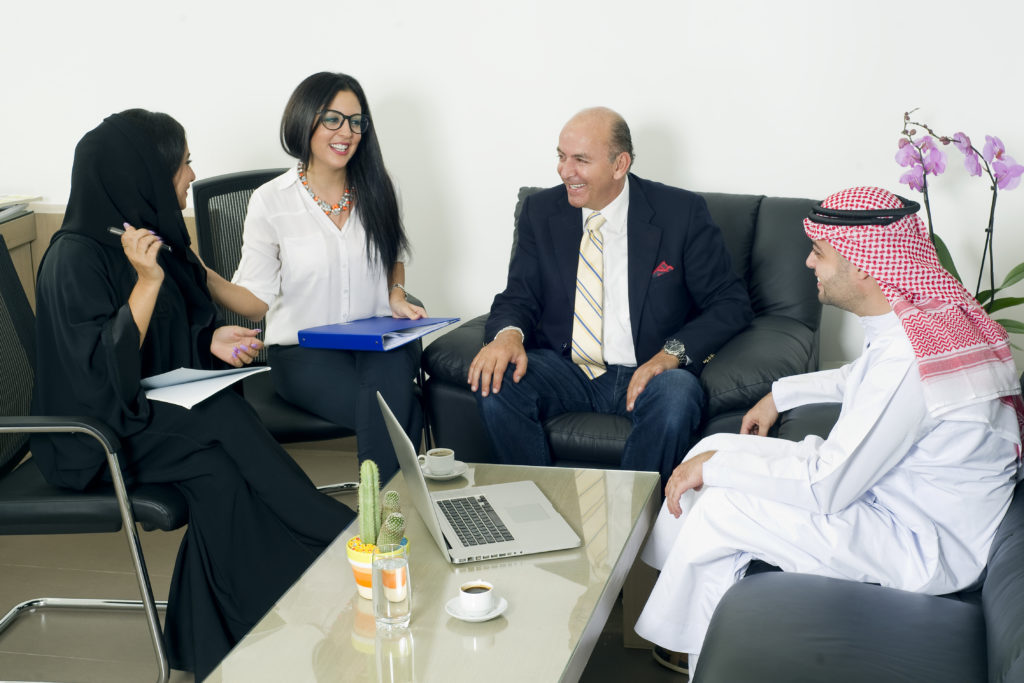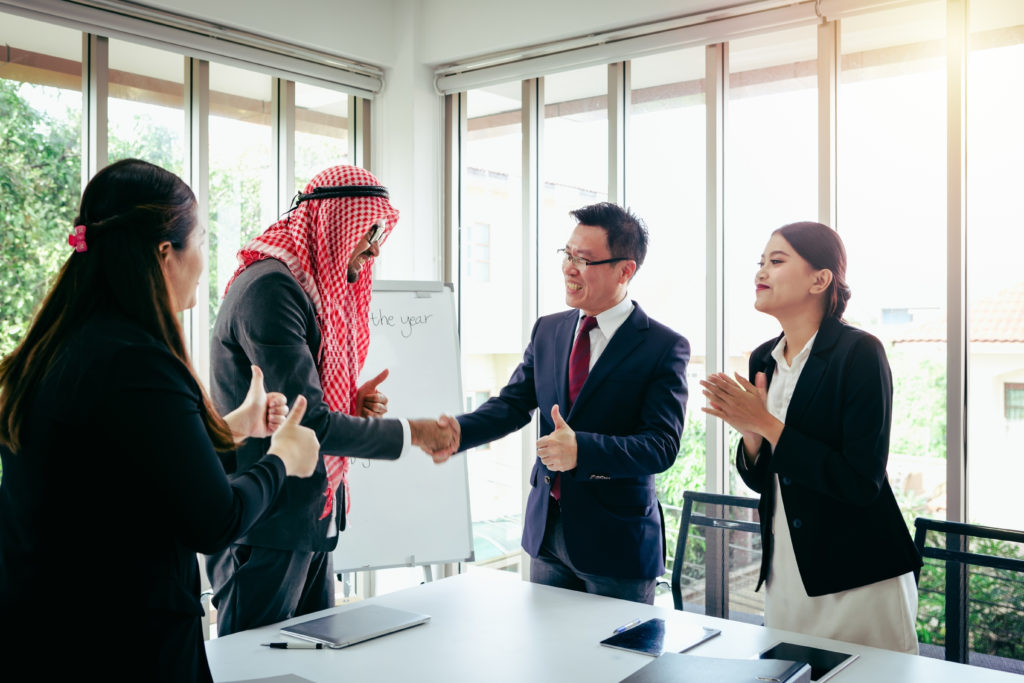 WHAT SOME OF OUR SATISFIED CLIENTS HAVE TO SAY ABOUT US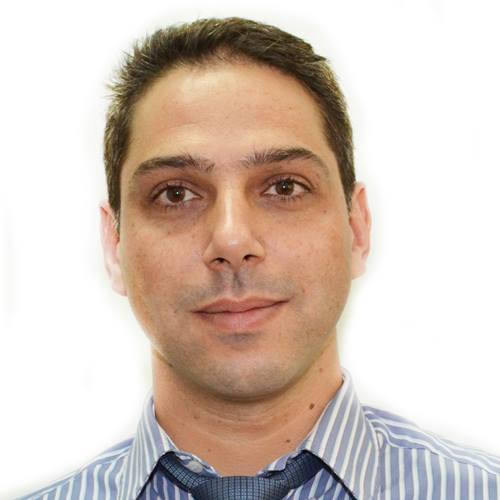 LEON SCHECKEL
Tech Entrepreneur
"I have to say my long testimonial and words cannot measure how much I appreciate the helping hands that uae investors group offered me when I needed it the most with no where to turn for help. My special thanks to Malik for his professionalism and assistance. As a young entrepreneur in the tech industry, I once had a dream with an invention that others said investing was too risky and I had no collateral to back up a loan. No one believed I could turn that dream into a reality. I was turned down by so many investors that I reached out to, financial institutions etc. Until I was referred to this company by a friend from Kuwait. Today that dream became a reality. Thanks to you guys. If you are looking for some awesome, helpful, knowledgeable people to work with, I highly recommend uae investors group. Their friendliness and result-driven approach is unmeasurable."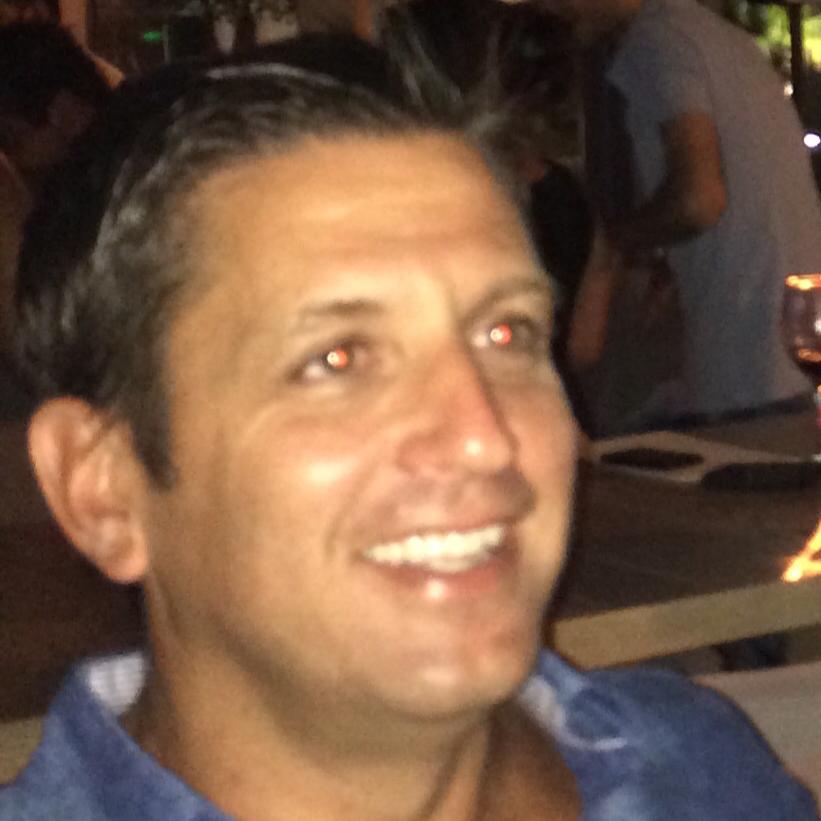 GIOGOS Alexopoulo
Resort Hotel & Amusement Park Owner
"From the start though the entire process, their warm welcome after I arrived from Greece to their Dubai office for our first meeting with the investor and the amazing team from UAE Investors Group all the way to the finish line. I was impressed by their earnest desire to help me with my needs, plans, goals and request. 5 Star Company! I highly recommend UAE Investors Group to any company in search of Growth Capital."
MEET SOME OF OUR MANAGEMENT TEAM MEMBERS
Director, Acquisitions Investment
Director Marketing & Communication
Executive Investment Consultant
Director Of Investment Operations
Director, Finance & Capital Market
Director, Loans, Finance & Commerce
Head, Investment Advisory Board
Director, Wealth Management & Strategies
Investor Relations Officer
Security & Insurance Officer
APPROXIMATE # OF SATISFIED Clients Across the Globe
Some of the VISIONS & SUCCESSFUL INVESTMENTS MADE IN BIG COMPANIES & ENTREPRENEURS GLOBALLY
Important Information: We have a structured application requirement process that all applicants have to meet and must undergo, including a processing time without exception. UAE Investors Group executives deal with clients by appointments only. All existing clients must email or call their assigned officers, consultants or representatives handling their files, preferably from a phone numbers we have on file.
Phone numbers of existing clients are entered into our system, once a call is placed from that number, our system will automatically identity the phone number and the caller. Unfamiliar and unknown callers calling our office numbers will be automatically blocked with an automated system message. If you want to request a call back, send us an email with a tangible reason or state the nature of your call. We will determine if the call back request is a priority or important for us to schedule a call back or a meeting with you.
Most of our employees are still busy working virtually post-pandemic and trying to stay up-to-date with new changes. For our already short-staffed customer service department not to waste time on unreasonable high volume of calls and enquiries that are not important or essential to us, we prefer general enquiries to be made via email or by filling a contact form first with a good contact reason to enable us to schedule call backs based on priority. As a standard business practice, written communication is preferred to enable us to have a history, log or reference and we usually reply emails within 1 – 2 business days.
Absolutely No Solicitation Calls Or Emails: We have been receiving a very large number of unsolicited telephone calls and emails from several individuals trying to sell us office supplies, cleaning service, seeking employment, courier services, calling us to tell us about their financial situation and plead for personal loan, as well as spam and phishing emails containing computer viruses etc. And calls from people requesting for random meetings to discuss ideas, proposals and ineligible projects that are of no use to us.
We strictly have a ZERO TOLERANCE for this type of action and we may take all necessary measures and actions against you.
Due to this experience, our PBX( Phone Security System) has been set up to screen and block all unwanted calls and unknown phone numbers. We strictly have a Zero Tolerance for this type of action.
We stand by a commitment to ensure the highest professional and ethical standards across our firm. UAE Investors Group employees, executives, and board members will never send you random unsolicited email requesting for project details, personal information, or financial information. And our firm does not offer or accept unsolicited requests pertaining to project financing, loans, and other banking services.
UAE Investors Group DOES NOT and WILL NOT request for upfront fees to be paid or ask for financial deposits before considering a project, loan, or service.
Please contact us, if you become aware or have suspicion of any potential illegal, unethical, misconduct or improper action taken by any employee, affiliate, customer, or executive members of UAE Investors Group.
Our investment team will not waste time reviewing submitted inquiries pertaining to projects or investments opportunities that lack basic information and will be of no interest to our firm. This enables us to identify the opportunities which offer the prospect of generating an above-average return with a reasonable level of risk. This will also enable us to prioritize and allocate our resources where it is needed the most, and to better assist you, or to identify and handle important inquiries into the possibility of raising finance for your project, or funding through our firm.
Please click on the Request Form Tab to request a form, send us an email or go to the application page to complete a brief online form and we will get back to you with our response as soon as we have considered the information you have provided. We typically respond within 1 – 2 working days. The Project Finance Inquiry form will enable you to quickly provide us with concise information about your project without you having to take time to complete a comprehensive application form with details of a project which may not interest us.
Caution: UAE Investors Group has only one secured official website or company domain name which is www.uaeinvestorsgroup.com or https://uaeinvestorsgroup.com. We do not operate with .net, .org, .online, .io domains. And we will NEVER contact you from free email service providers such as Gmail, Hotmail, Outlook or Yahoo.
Our cyber security team works tirelessly to discovers, report and take appropriate action against some websites that illegitimately portray themselves to be us, affiliated with us or even try to copy our contents pretending to be us. We take serious measures to protect you from falling prey to cyber criminals, and to protect our firm's reputation from unlawful misuse of our name, and our information for illegal activities.
We will work with law enforcement agencies to apprehend anyone that is unlawfully using our name. It is also your responsibility to be vigilant and UAE Investors Group will not be held liable for any loss or damage. We have a verification system at your disposal.
Marketing & Promotion: Marketing and Promotion is an important part of our striving effort to grow. And that growth includes extending our operations and services globally, as well as standing by our solid commitment to reach out and assist entrepreneurs and businesses globally. To make this possible, in some rare circumstances, UAE Investors Group may offer various client referral programs through few selected reputable agencies, conferences, networking events, investment and social media platforms, and representatives globally.
Verification: If you are unsure a communication originates from someone within the UAE Investors Group, we can help you to verify such a communication and also help you to verify if those emails or phone calls are from marketing agencies or representatives than run our campaigns. This hustle free verification process can be done through our Contact Page.
It has been put in place for your safety and to protect the reputation of our firm so please take advantage of it if needed. Through a referral program, representatives will ONLY contact you with company domain emails and MUST refer you to us if you are in need of our services. They are NOT allowed to offer you financial products or services by using our name without our knowledge, and they will NEVER contact you from free email service providers.